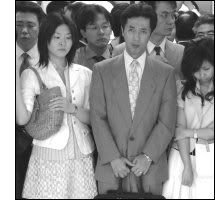 If it's true that you can't change other people, you can only change yourself, then I know what to do. I should change myself – into someone who can change others.

Too bad it's not that simple.

How do you get what you want from your life if so much of it is determined by people and things over which you have no control? At the end of this sentence, I'll have nineteen words left to give you the answer.

I don't know. I just don't know. Ten more.

Maybe the answer's in the other essays; can you find it?