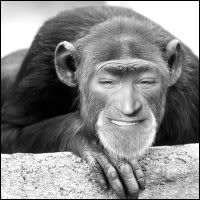 How are you evolving? Time passes and everything changes, including you. Have you noticed?

When we apply it to our own lives, evolution is a humanist pursuit. It implies that we are advancing, moving up and moving on as years go by. The song says "It's getting better all the time." But is it?

From now until the day you die, you will finish the process of becoming yourself. Will the completed work be the result of planning, or of chance? If we are evolving, we owe it to ourselves and others to encourage those traits worth passing on.