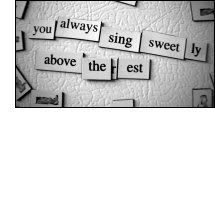 Do you have a draw? No, but I have a mailing list.

There is a devil's bargain at the bottom end of the music business. Artists book jobs, hoping the venue's customers will become their new fans. Venue owners book artists, hoping the artist's loyal supporters – their "draw" – will add to their coffers. Sometimes both parties are disappointed. When that happens, I serenade the barista while we both wish we were elsewhere.

Still I persevere, secure in the belief that good results will eventually follow good actions. I don't always win, but am willing to settle for a draw.